Dodge R/T Meaning and Explanation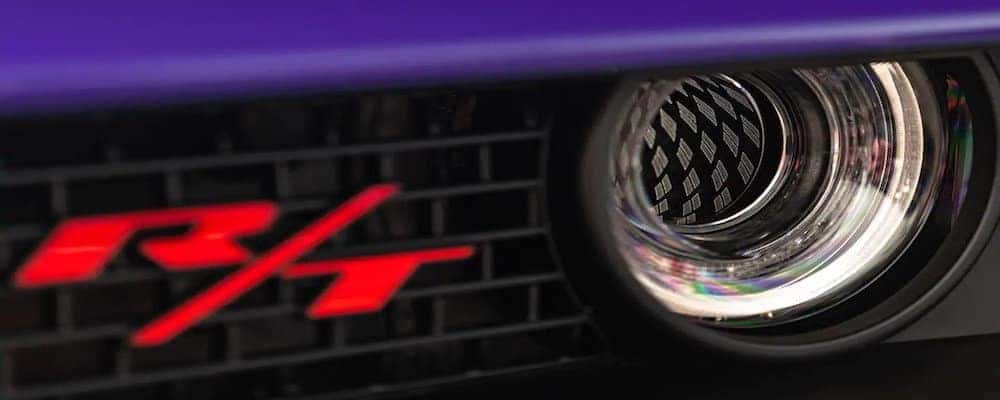 When shopping for a heart-pounding Dodge model near Springfield, chances are you've come across "R/T" models. If you have, then you've probably also asked yourself "what does R/T mean?" Dodge models with the R/T designation are high-performance models designed to elicit a driving experience unlike any other. But before we get ahead of ourselves in answering "what does R/T stand for on Dodge cars?", let's explore the Dodge Road and Track history for Dayton drivers like you.
Dodge Road and Track History
What is the Dodge R/T meaning? R/T stands for Road/Track, a distinction that's reserved for performance-oriented models across the new Dodge lineup. R/T models first appeared in 1967 with the debut of the Dodge Coronet R/T trim. Since then, Dodge has gone on to produce 29 R/T vehicles, with the most famous iteration being the 1968 Dodge Challenger.
Dodge R/T Means Impressive Performance
Though specific performance features can differ between vehicles for R/T models, there's no shortage of performance-enhancing features on all R/T models. So in a sense, Dodge R/T means, or signifies high-performance for all models that bear its iconic marker. As you look for your perfect Dodge R/T model, expect to find features like:
HEMI® Engines: With suped-up horsepower and torque, these powerhouse engines are a staple with R/T models.
Brembo Braking: Powerful brakes to allow for quick stops with no overheating.
Aerodynamic Design: From sculpted hood scoops, rear spoiler, and more, the R/T trim was specifically designed to reduce drag as they achieve impressive speed.
R/T vs. SRT
Now that you know more about what R/T  stands for on Dodge cars, you may begin to wonder what the differences are between Dodge R/T and Dodge SRT models. While both distinctions appear on certain Dodge models, R/T and SRT are different. R/T trims offer enhanced performance features than any standard Dodge model. But SRT (Street & Racing Technology) trims typically have even higher performance ratings. However, more performance comes at a bit of a higher price tag for the SRT configurations, making the R/T models great for those looking for pulse-pounding performance at an affordable price.
New Dodge Vehicles With R/T Options
If you are looking for a Dodge R/T configuration, you can choose from these great models:
Experience an R/T Model at New Carlisle Chrysler Jeep Dodge Ram
Now that you know more about the Dodge R/T meaning, if you want to learn more about our R/T models for sale in New Carlisle, or if you have any questions about other Dodge performance vehicles, just reach out. Let the team at New Carlisle Chrysler Jeep Dodge Ram help you! Set up a test drive when safe and convenient if you're eager to put pedal to the metal at our showroom near Huber Heights.
More from New Carlisle Chrysler Jeep Dodge Ram
The Ram 2500 is the truck New Carlisle drivers rely on for the really heavy jobs. So, how much can a RAM 2500 tow? The maximum 2022 RAM 2500 towing capacity is a massive 20,000 pounds when properly equipped. Let's take a closer look at how much this truck can tow (and what a RAM 2500…

Looking for a truck that can easily tow your boat or camper? You'll be happy to know that the 2022 RAM 1500 towing capacity is well over 12,000 pounds when properly equipped. Get the details you need about the 2002 RAM 1500 towing capacity for each available engine, the RAM 1500 payload capacity specs, and…

Plug-in hybrid vehicles like the Jeep Wrangler 4xe offer a perfect solution if you want the option to drive on electric power alone, but you don't want to fundamentally change the way you drive. Running on hybrid gas-electric power, the Wrangler 4xe MPGe is a combined city/highway 49 miles per gallon/kilowatt. Some drivers worry…